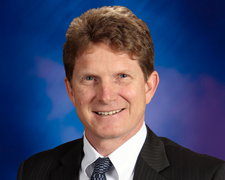 Hi, I'm Jim Whitfield . Born in Denver, I'm a 2nd generation Colorado native.  We moved from 26th and Harlan to Arvada in 1965.  I attended Lawrence Elementary with Lorraine Anderson's son Kurt and Elizabeth Chambers.   I then went to Arvada Junior High (National Junior Honor Society) and Arvada High School (National Honor Society), class of  '81.   I played sousaphone and standing string bass in the Arvada Youth Symphony Orchestra and also was a member of the Colorado 1981 ODP soccer team. My father managed telecommunications service delivery for Mountain Bell in Northern Colorado including the Rocky Flats plant.
I learned to swim at the old North Jeffco pool and ice skate at the old ice arena.   I played little league football for Ed Stevens with Mike Downing and little league basketball with Casey Brown and Barry Remington.   I learned to play tennis and golf through the programming offered by the North Jeffco Park and Recreation District.   In 1969 soccer was introduced to Arvada and I played for Stanley Allison with Tony May from age 6 to age 12.  As a teenager I laid sod and mowed parks for the North Jeffco Park and Recreation District while attending college.   I attended the same church with Vesta Miller and sang in the youth choir and helped count offering from the first service with my mom.  I served on the Denver region youth council of ministries when I was 12 .  My mom volunteered to count money and helped with the Bonfils blood drive for over 30 years.   She showed  us how and why to give back to the community to make it a better place for all.
I then attended the Colorado School of Mines on a soccer/academic scholarship and graduated in 4 years in 1985 with a degree in Engineering Mathematics and a minor in Geophysics.  I earned my Master's of Science in Geophysics (specializing in AVO and the Zeoppritz equation) at the University of Houston in 1993 while working full time at British Petroleum (BP).   My thesis is in the library of Congress if you would like to read it.  In 1994 I was a mid-fielder on the Houston Rangers Amateur soccer team that played in both the US amateur and US Open Soccer championships.    I moved my family back in 2001 to help run the family business.  Last year I played on the Denver Kickers Masters soccer team that earned the first Colorado O40 state championship trophy.
I have a wonderful and supporting wife and two boys (now young men) that are or will be attending college in the fall of 2016.
So as an elected official.  I  can only hope the integrity of my background will help convince you to vote yes on A  (
www.yesonapex.org
)